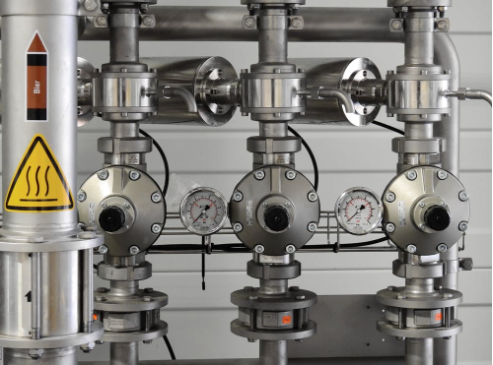 While you may be able to handle some plumbing issues on your own, there are definitely some problems that are best left to a plumbing professional. If you are searching for plumbers in Bucks County, Solution Based Plumbing, Heating, and A/C has a team of the best plumbers Bucks County PA has to offer. Our full-service technicians not only perform repairs on your drains, water heaters, garbage disposals, sump pumps, and other plumbing, heating, and air conditioning equipment, they also perform essential preventative maintenance that will keep your plumbing running smoothly all year round.
Customers "Highly Recommend" Solution Based Plumbing, Heating, and A/C
When dealing with a complicated plumbing issue, it's important to make sure that your plumber has the knowledge and experience to perform the repairs properly. SBPHA/C has a record of outstanding customer reviews and testimonials. Here are a few of this year's 5-star reviews about our heating, air conditioning, and plumbing services on Yelp:
"Solution Based Plumbing installed a new toilet in my home…They made the whole process a lot less stressful than I thought it would be. While they were there, they fixed another small problem I was having with my condensation line on my heater. I would highly recommend them for all your heating and plumbing needs." – Carly B.
"I was having issues with my AC unit and furnace…within a few hours they had their technician out. He was quick, thorough and most importantly, he fixed the leak and serviced my system. The AC is now working better than ever and the price was very reasonable. I will be using them for future service calls and repairs for sure." – Danny H.
"The tenant had sent two gallons of coleslaw down the garbage disposal. And completely clogged the main drain system to the house. As well as a small drain line…The guy that they sent out, Pete, was absolutely amazing. That is not an exaggeration. He really knew his stuff…the drain system actually works better now than it did before. I would recommend this company to anybody. Especially for tough jobs." – Justin C.
"Awesome job replacing our sewer lateral/house drain.  Very courteous.  Good pricing and responded quickly." – Meghan K.
Our customers trust us to perform top-quality repairs and maintenance while providing excellent customer service.
Trust Us With Your Home's Plumbing, Heating, and Air Conditioning!
SBPHA/C has the best plumbers Bucks County PA has to offer, and we also serve Montgomery, Philadelphia, Delaware, and Chester counties. Contact us to talk about the solutions we offer. If it's urgent, call our emergency line at (215) 584-2098. We can help!