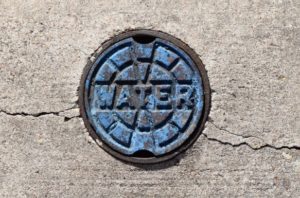 Plumbing problems can be a real drain of your time and energy and can lead to all kinds of unpleasant living conditions. Whether you need help with cleaning storm drains or sanitary pipes, no one is better qualified for drain cleaning Montgomery County homes, businesses and other structures than Solution Based Plumbing, Heating and A/C. In this article, we'll take a look at the two main types of drain cleaning services. We'll also look at a few tell-tale signs that it's time to call a professional.
Two Common Types of Drain Cleaning
Storm drains are responsible for carrying storm and surface water away from rooftops and building areas. When in need of cleaning, storm drains can cause backups, the flooding of building areas, and foul odors. They can also cause the presence of wastewater on lawns or other outdoor areas.
The sanitary drain is connected to the house sewer, which connects to the municipal main sewer, or in some cases, a private sanitary system. Problems with sanitary pipes can lead to leaks, foul odors, backups and a myriad of other unpleasant issues.
Signs That You Need to Call a Professional for Drain Cleaning: Montgomery County
As is often the case with mechanical systems, you might not consider using a drain cleaning service until one or more of these problems arise. Regular cleaning and maintenance can prevent these issues in the first place, while calling a professional right away when problems do arise can prevent them from becoming worse and causing additional damage. Let's recap some of the signs that you need to call a professional for drain cleaning right away:
You hear gurgling or sputtering sounds
You experience backups
The presence of foul odors
The presence of vermin in the home, including sewer flies
Accumulation of wastewater on lawns or other outdoor areas
Slow flow of water and/or slow draining
Leaks
Don't hesitate to call Solution Based Plumbing, Heating and A/C today for help with all your plumbing needs. Our family-owned business prides itself on top quality workmanship and personalized customer care. We offer professional and trusted help with diagnosis, solutions, installations and maintenance. If you live in Montgomery, Bucks, Philadelphia, Delaware or Chester County, contact us at 215-584-2098 for all your plumbing, heating and air conditioning needs!