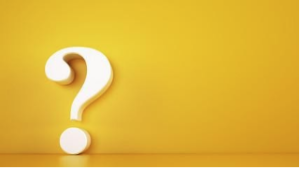 Late fall is a time when most homeowners are turning on their heating system for the first time in a few months. It's common for furnaces to have issues after a long period of inactivity. This is especially true if your furnace has not been tuned up for the wintertime. One of the most common issues we see is the furnace cycling on and off, each for a short period of time. This is also known as short cycling. Why does a furnace short cycle? Below are some of the most common culprits of this behavior.
Ready for heating help now? The techs at SBPHA/C are available to help homeowners in our service areas of Bucks, Montgomery, Philadelphia, Chester and Delaware Counties. Give us a call at 215-584-2098 for emergency service, plumbing problems, HVAC service and more.
Furnace Cycling On and Off – 3 Common Culprits
Faulty temperature sensor. The temperature sensor on your thermostat may be broken. A broken temperature sensor may signal to the furnace to turn off and on at seemingly random times. If the short cycling is a repeated issue, the thermostat may be mounted where it can't get a proper reading.
Other thermostat issues. If the temperature sensor isn't the issue, there may be other problems with your thermostat. The batteries could need to be replaced or the thermostat itself may be old and need replacing. Checking the owner's manual could give you some clues as to what may be wrong.
Improperly sized furnace. A furnace can be too big or small for the space that it's trying to heat. It may overshoot the amount of energy needed to heat the house, causing the heat distribution to be uneven. If the heat distribution is wonky, it may signal to the furnace to turn off, only to have it turn on again shortly after.
What Happens To A Short Cycling Furnace?
Turning on and off more than necessary places extra wear and tear on your heating system and shortens the life of the unit. As we head into winter, broken heating systems become a bigger problem.
Get Your Furnace Fixed Now!
Call the pros at Solution-Based Plumbing, Heating and Air Condition to get the problem fixed the right way, the first time. We don't just put a bandaid on your broken system, we look for the underlying causes and fix the problem at the source.