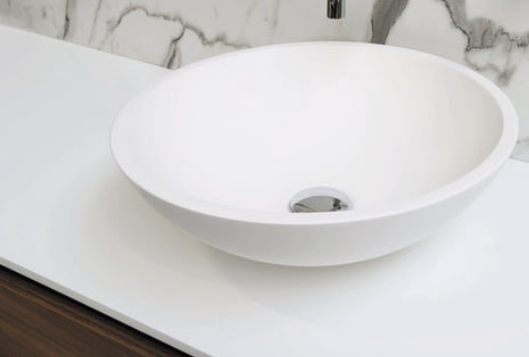 A clogged sink can set the whole household back. With minor clogs, this issue can be fairly easy to DIY at home, all it takes is a little know-how. In this post, our expert plumbers explain how to snake a sink drain and provide DIY tips.
What is a Drain Snake?
A plumber's snake, drain snake or "auger" is typically a flexible length of coiled wire with a hook or spiral at the end. Drain snakes are meant to dislodge pesky clogs that won't budge for a plunger.
Drain snakes can be uncoiled or extended and retracted deep down into a sink drain. Once it makes contact with a clog, it can be used to pull out the clog, break it up or dislodge it.
How to Snake a Sink Drain
Whether it's the kitchen, bathroom or shower drain giving you grief, a drain snake can be a real lifesaver. Check out our top tips for snaking your own drain:
Remove any sink stoppers or hair screens in your way. It's wise to have a bucket or container ready so that you can dispose of any debris you pull out.
Slowly push the drain snake cable into the drain, turning the handle to extend the coil. It's important to move slowly and carefully, as the snake can turn back on itself and come back out.
If you hit resistance, it's possible that you hit a curve in the pipe, you can keep gently pushing the cable further, alternating angles or gently wiggling the snake to help it navigate around the bend.
When you feel a significant amount of resistance you cannot maneuver the snake around, it's possible that you have found the clog. The clog should give way slightly, unlike the stark resistance of a pipe wall.
Try to push into the clog to hook it, then turn the handle the opposite direction to retract the snake slightly. You may feel that you are pulling additional weight, which means you've likely snagged the clog.
At this point, you can gently pull out the clog and try again to ensure you've captured it all, or you can prod the clog more, trying to push through to the other side of it, or to break it up.
Follow up by running hot water to flush the drain and ensure that it's been fully unclogged.
If you are still unable to clear the clog, it's time to call a professional plumber.
The Team at SBPHA/C is Ready to Help
Solution Based Plumbing, Heating and A/C proudly serves Montgomery, Bucks, Philadelphia, Delaware and Chester County. Call (215) 584-2098 or contact us online for all your plumbing, heating and air conditioning needs.