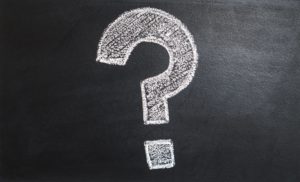 Like all appliances, your HVAC system endures normal wear and tear over the years. How do you know when it's finally time to replace? You don't want to spend the money if you can still get a few good years out of it, right? Don't worry. The most trusted repair and replacement company for HVAC in Conshohocken, PA is here to help. In this week's blog, Solution Based Plumbing, Heating, and A/C will cover when you should think about replacing your unit, as well as the best time of year to do so.
Warning Signs
First, let's cover some basic warning signs that might indicate it's time to replace your HVAC system. Normally, you can expect to replace your system approximately every decade, depending on how much you use and maintain it. So, if you had your system installed in 2015, plan to have it replaced around 2025. You might start seeing these warning signs:
Increased energy bills
Frequent repairs
Humidity issues
Inconsistent temperatures
These can indicate that your system is showing some age. Even if the system still works, it can be a good idea to consider proactive replacement. If you plan to squeeze out every last moment you can with an old system, you may pay for it in the long run, and it might break down at an inconvenient time. A more efficient system saves money.
Best Season to Replace Your HVAC System
The time of year that you replace your system can matter as well. If you're considering proactive replacement, you might want to look into scheduling the work in fall or spring. The mild weather means you won't be inconvenienced by not having HVAC during the replacement. In addition, scheduling may be easier when your HVAC company isn't dealing with emergency services during very hot and cold weather. You can take some more time to weigh your options, and consider energy-saving systems.
Hire the Best Team for HVAC in Conshohocken, PA
If you're looking for the best HVAC in Conshohocken, PA, then look no further than Solution Based Plumbing, Heating, and A/C. We have the expertise and customer care to handle all of your heating and cooling needs and recommend the best system for your home. So contact us today!