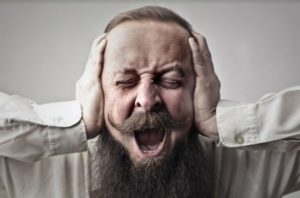 An unexplained sewage ejector pump noise can drive any homeowner up a wall! Whether your system is causing vibrations, rattling, knocking or a strange banging sound – we can help. Let's explore some common issues surrounding this pesky pump problem!
What is a sewage ejector pump?
First thing's first – sewage ejector pumps are typically found in the basements of homes and other dwellings and act as indoor septic systems. Sewage pumps are responsible for pumping water and waste from the structure and into the sanitary sewer line. These systems are typically necessary in buildings with bathrooms that are situated below grade or ground level.
How does it work?
Once a certain amount of waste has accumulated, the system runs a cycle during which water, waste and other small materials are ground up and transported. This cycle can cause noises ranging from small vibrations to rattling, knocking, clanking and a fairly common banging or thudding sound. Let's take a look at some causes and solutions!
Common types of sewage ejector pump noise:
Vibrations, rattling or knocking noises: This type of sewage ejector pump noise can be caused by poorly secured pipes and can be fixed by properly securing pipes with clamps near floor joists and ceilings.
A banging or thudding noise: This common type of noise is caused by the closing of the system's check valve. A check valve ensures that water and waste only flow in one direction and prevents the backflow of sewage. When the valve closes, it can do so with a bit of a bang! Depending on your check valve, this noise can be surprisingly loud and more than a little annoying. The solution? Not only can a quieter valve be installed, the installation process itself makes a difference.
Is your sewage ejector pump noise driving you crazy? The pros at Solution Based Plumbing, Heating, and A/C offer expert diagnosis and can help guide you to real solutions. Whether you need system upgrades or repairs, our team is ready to help with top quality workmanship, competitive pricing and quotes we stick to. We serve Bucks, Montgomery, Philadelphia, Delaware and Chester Counties. Give us a call at 215-584-2098 for help with plumbing issues, heating repair, installation and replacement, air conditioning repair installation and replacement as well as 24/7 emergency service.