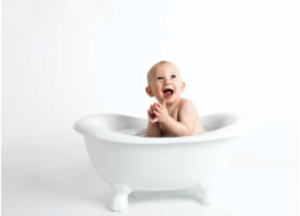 Losing hot water for a few hours is already inconvenient. Going a day or more without it can be downright disruptive. We rely on our hot water heaters for everything from cooking and cleaning to bathing. With a little bit of upfront planning, homeowners can reduce repairs and ensure a smooth transition when it's time for a water heater replacement. Read on to learn about water heater installation Montgomery County homeowners can depend on.
How Long Does a Water Heater Last? Average Lifespan
The average water heater lifespan can vary, depending on how old the model is and what type of water heater it is. Newer water heaters are designed to last longer than older models. That said, both electric and gas operated water heaters have an average life expectancy of 10–12 years. With proper care and maintenance, tankless water heaters can last for up to 20 years.
Signs You Need to Replace Your Water Heater
It can be tough to know when it's time to start thinking about replacement, rather than repairs. Keep an eye out for these warning signs:
Rust-colored water, even after the sacrificial anode rod is replaced
Frequent problems with a unit that is more than 12-years-old
Signs of corrosion on the water tank itself
Water leaks that seem to stem from the water tank itself, rather than valves or connection points
Choosing a New Water Heater
With multiple types of water heaters on the market, it's worth investing some time into selecting a new unit for your home. A professional HVAC technician can always evaluate your space and lifestyle to make recommendations based on the following factors:
Daily hot water demands
Overall budget
Family size
Climate
Available space in the home
Best Water Heater Installation Montgomery County
Water heater installation is a difficult job best left to qualified professionals. From removing your old unit to selecting and installing your new water heater, the team at Solution Based Plumbing, Heating and A/C has the skills, knowledge and equipment it takes to get the job done right the first time. Learn more about our water heater installation services here.
The pros at SBPHA/C are always happy to answer questions and provide expert advice. Call (215) 584-2098 or contact us online for all your plumbing, heating and air conditioning needs.