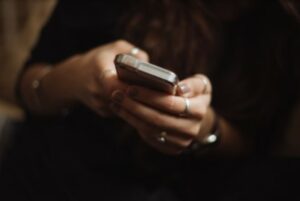 When it comes to AC installation, Langhorne, PA residents rely on SBPHA/C. Even with regular maintenance and annual tune-ups, all A/C systems eventually need to be replaced. It can be tough to know when to make this call, so in today's post, we've compiled 5 signs that indicate it might be time to replace your A/C unit.
System Age
On average, HVAC systems can last 15-20 years if they are properly installed and maintained. If your system is approaching this age and requires frequent repairs, it's time to consider replacing it. Be sure to check whether your home warranty covers repairs or replacement.
Your System is Inefficient
If you find that your old system just isn't cooling your house the way it used to, even after a cleaning and tune-up, it might be time for a new one. It's important to note that clogged ductwork can prevent proper airflow, so it's wise to consult a professional first to ensure the problem does lie with your A/C unit.
Rising Energy Costs
As an HVAC unit ages, it can become less efficient. If you notice a rise in energy costs and your unit is nearing the end of its lifespan, it could very well be the culprit.
Noises and Odors
When it comes to HVAC equipment, some amount of operational noise is normal. If A/C noise becomes too loud and disruptive, or if new noises, including squealing, rattling, buzzing or grinding occur in an old unit, it might be more cost effective to replace the unit. Strange odors coming from your air vents are an indication your A/C unit or air ducts need attention.
Moisture/Humidity Issues
An A/C unit removes warm air from your home, cools it and circulates it back inside. In the process, the unit also removes humidity. This is why it's so refreshing to step inside a cooled space on a hot, humid day. A failing unit will no longer be able to extract humidity efficiently. If your home feels humid, or you find yourself dealing with issues like foggy windows or mold growth, have a professional take a look.
SBPHA/C Can Help with AC Installation: Langhorne PA
SBPHA/C proudly serves Montgomery, Bucks, Philadelphia, Delaware or Chester County. Contact us or call 215-584-2098 today for all your plumbing, heating and air conditioning needs!