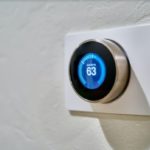 Are you feeling the heat this summer? When your air conditioning system is acting up, you need an AC specialist who's not only nearby but also the best in the business. Look no further than Solution Based Plumbing and Heating, your trusted AC partner in the areas we proudly serve, including Philadelphia County, Bucks County, Montgomery County, and parts of Delaware & Chester Counties. Let's explore why SBPHA/C is your top choice for all things AC.
Expertise Where You Need It
With our skilled technicians at SBPHA/C, you're getting AC specialists who are not only near you but also highly trained and experienced. We know the ins and outs of AC systems, ensuring that you receive top-notch service every time.
Comprehensive AC Services
Whether it's a sweltering summer day or a humid night, we've got your back. Our services cover everything from AC installation to repairs and maintenance. We understand that each home is unique, which is why we tailor our services to your specific needs. No job is too big or small for our dedicated team.
Swift and Reliable Repairs
Is your AC making strange noises or failing to cool your space? Our AC specialists excel in diagnosing and fixing issues efficiently. We understand the urgency, especially during hot spells. That's why we prioritize fast and reliable repairs, ensuring your comfort is restored promptly.
Efficient Installations
When it's time for a new AC unit, you want an installation that's seamless and efficient. Our AC specialists not only help you choose the right unit for your needs but also ensure proper installation for optimal performance. We take care of every detail so you can enjoy cool comfort without any hassle.
Local Service You Can Trust
Solution Based Plumbing and Heating isn't just a company; we're your neighbors. We understand the unique challenges posed by the local climate, which is why our solutions are tailored to your specific area. When you choose SBPHA/C, you're choosing a team that's committed to your satisfaction.
Contact SBPHA/C for AC Excellence
Don't let a malfunctioning AC system disrupt your comfort. Contact Solution Based Plumbing and Heating to experience AC services that are unparalleled in quality and reliability. Trust our AC specialists to get your system back on track, ensuring you stay cool and comfortable all summer long!