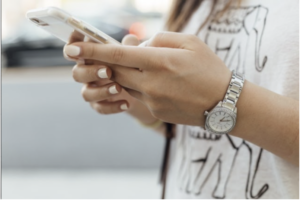 Successful DIY repairs are rewarding, but well-intended homeowners could also make things worse. While simple A/C maintenance tasks like swapping out air filters or flushing out a condensate drain line can be tackled at home with confidence, some repairs are best left to HVAC professionals. Read on to learn when it's time to call Solution Based Plumbing, Heating and A/C for air conditioning repair Levittown homeowners can trust.
4 Signs You Need to Call a Professional HVAC Company
It may seem easy to Google just about any home maintenance issue these days, but there's a reason why professional HVAC technicians need to be fully trained, licensed and insured to perform work in your home. From repairs that require extensive knowledge about wiring and electronic components to A/C issues that have dozens of potential root causes, nothing beats the knowledge, experience and specialized equipment your local HVAC pro brings to the table.  Here are 4 signs it's time to call an A/C professional:
If you notice your energy bills skyrocket when your A/C unit runs in the summer, have a professional take a look. This could be the result of an old unit, faulty/broken parts or an improperly sized unit. A qualified technician can inspect your HVAC system and make suggestions to help you cut down on utility costs.
Strange noises can be the result of loose, worn or broken parts. While some operational noise is normal for just about any unit, if you notice new noises, or if existing noises suddenly become excessively loud, give us a call. You don't want to neglect this issue, as it's likely it will only get worse, increasing wear and tear on your unit and potentially damaging component parts.
If bad odors seem to invade your home whenever your HVAC unit runs, your whole system and/or air ducts likely need a professional cleaning. Debris like dust, pollen and pet dander can build up in air ducts over time, while moisture can cause mold and mildew growth. Dirty air ducts are prone to insect and rodent infestations, which often lead to undesirable smells and decreased indoor air quality. Have a pro take a look. 
Low refrigerant levels can lead to several A/C problems, like frozen evaporator coils, but it indicates a deeper issue. If your unit has low refrigerant levels, it was either undercharged to begin with or there's a refrigerant leak that needs to be addressed.  Either way, you'll want a professional to take a look and recommend the best course of action.
You Can Trust SBPHA/C With Air Conditioning Repair Levittown!
SBPHA/C prides itself on top quality workmanship and personalized customer care. If you live in Montgomery, Bucks, Philadelphia, Delaware or Chester County, contact us at 215-584-2098 for all your plumbing, heating and air conditioning needs!