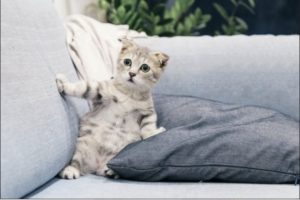 A clogged condensate drain line is a common A/C issue in the summer. As both temperatures and humidity levels rise, contaminants like dust, pollen and other types of debris can block up your A/C drain line, causing water to flow back into your unit's overflow pan. Aside from the risk of water damage to your home and system, drain line clogs prevent your unit from working effectively. While homeowners can often bust clogs themselves, there are a few things to know before pouring bleach in AC drain line. Read on to learn the cons of using bleach and what you can do instead.
How To Tell if Your Condensate Drain Line is Clogged
Homeowners with a blocked up condensate drain line might notice the following:
Loss of cooling efficiency.
Indoor air feels humid or "clammy."
The HVAC unit's overflow pan is filled up and/or leaking.
Should I Use Bleach in AC Drain Line?
While it's often recommended that homeowners use a bleach solution to flush out a clogged drain line, this could be detrimental. Bleach contains chemicals that corrode metal. As the drain line access point is close to your unit's evaporator coil, any spillage or backflow can cause your evaporator coil to corrode. Furthermore, if your drain line uses copper piping instead of PVC piping, bleach will corrode the copper as well. Cleaning out a unit's condensate drain line is a maintenance task that should be performed often. If you have copper piping and use bleach repeatedly, your drain line will eventually need to be replaced.
How to Clean an A/C Condensate Drain Line
Luckily, there are several methods you can try in lieu of using bleach. Let's take a look:
Flush the Drain Line: if you are simply performing routine maintenance and there is no clog present, flushing the drain line with warm water (using a funnel) can help clear out any existing debris.
Use a Wet/Dry Vac: ensure the unit is turned off and use a wet/dry vac at the drain line's exit point to suck out any clogs and debris.
Use a Vinegar Solution:  if you're dealing with a stubborn clog that needs some help, try a solution of 1 cup warm water and one cup white vinegar. Use a funnel to pour the solution into your drain line's access point, then wait 30 minutes before flushing with warm, clean water. Vinegar will help kill off any bacteria or mold growth that might be clogging up your A/C drain line.
Work With an HVAC Pro
If you're ready to skip the troubleshooting, call an HVAC pro! Solution Based Plumbing, Heating, and A/C prides itself on top quality workmanship and personalized customer care. We offer services including diagnosis, installations and maintenance. If you live in Montgomery, Bucks, Philadelphia, Delaware or Chester County, contact us at 215-584-2098 for all your plumbing, heating and air conditioning needs!