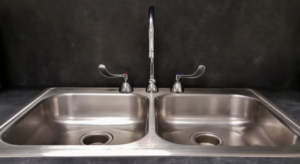 We need water to survive, but we also rely on it to enjoy our standard of living. Running water on demand, pipes that carry out waste, pumps that prevent flooding—water is an important part of daily life. To keep your life flowing smoothly, trust Solution Based Plumbing, Heating, and A/C, the Bryn Mawr plumbing expert.
DIY Plumbing Maintenance
You already know some easy ways to avoid clogged drains, but there's more to home plumbing maintenance than preventing clogs. Here are some tips you can put into practice at home:
Check for leaks. Checking your pipes and faucets for leaks can prevent small problems from becoming huge problems. Look under sinks for signs of moisture, such as water marks and mold growth. Test your faucets and make sure that water isn't leaking out of handles or valves. Make sure that nothing is dripping – a small leak can waste gallons of water and build up your water bills.
Clear slow drains. Water that drains slowly may be building up to a clog. It's easier to clear debris regularly than it is to fix a blockage. If you notice a drain slowing down, try a DIY method such as baking soda and vinegar or plunging the drain.
Fix running toilets. A running toilet may not stop the toilet from doing what it needs to do, but it can waste huge amounts of water over time. You may be able to make this repair yourself, or you can call a plumbing professional.
Take care of your garbage disposal. Check the manufacturer's recommendations for maintaining your garbage disposal and clean it at least once per week to make sure it runs effectively. You can use household items like items like vinegar, lemon wedges, rock salt, and baking soda.
Professional Maintenance Services
While you can take care of everyday basic maintenance yourself, consider having a professional perform regular inspections to make sure everything is operating smoothly. As the Bryn Mawr plumbing experts, Solution Based Plumbing, Heating, and A/C offers a yearly plumbing protection plan:
A yearly inspection
Visual inspections of all plumbing systems
Inspections of all hoses
Tests of water temperature, water heater carbon monoxide level, sump pump, select valves, as well as leak tests on all toilets
Expert and honest advice of code/safety violations of systems
Labeling of all water and gas valves as well as disconnects (switches and breakers) to essential plumbing equipment
Checks of all faucets
By taking advantage of a professional maintenance plan, you can have the peace of mind of knowing that your system is not experiencing hidden issues that could turn into costly problems later on.
The Best in Bryn Mawr Plumbing
When an emergency occurs, you need to be able to rely on and trust experts to help. Solution Based Plumbing, Heating, and A/C is the premier Bryn Mawr plumbing and HVAC company. Get in touch to find out how all of our preventive maintenance plans can help you.