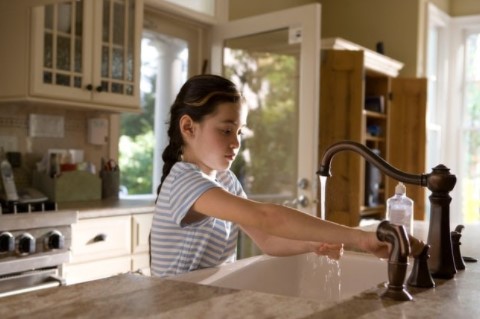 Whether or not you've encountered problems with your kitchen or bathroom drains, there aren't many plumbing inconveniences like a clogged drain Philadelphia homeowners would like to avoid more. In this post, the experts at SBPHA/C provide tips on how to keep your drains running right.
Kitchen Sinks
Keep the following substances OUT of your kitchen sink to avoid drain drama:
Coffee Grounds. Coffee grounds expand when wet, increasing the chances they'll get stuck in your drain and catch other solids while they're at it.
Grease. Rather than pouring liquid grease down the sink, wait for it to cool, then transfer it to a sealable container and dispose of it in the trash.
Food. Dispose of leftover food in the trash or a compost heap, rather than the garbage disposal. Seemingly innocuous foods like rice or eggshells can cause big problems. Rice, and other grains, will absorb water and expand, while eggshells commonly get stuck, becoming a magnet for other solids to cling on to.
Bathroom Drains
Don't get caught in a hairy situation––follow these tips to keep bathroom time headache-free:
Be sure to cover shower and tub drains with a mesh screen or perforated hair catcher. Either of these can help keep hair and soap scum from entering your drain.
If it doesn't already have one, replace your shower or tub stopper with one that has a built-in screen.
Brush your hair before taking a bath or shower, and when bathing pets, be sure to place a washcloth over the drain.
Only flush human waste and toilet paper down your toilet. Dental floss, feminine hygiene products and other types of household waste can lead to clogs. Dispose of these items in the trash.
When to Call a Professional: Clogged Drain Philadelphia
These general guidelines can help you avoid common blockages, but if you are experiencing frequent clogs or slow-moving water, it's time to call a professional.
SBPHA/C prides itself on quality workmanship and personalized customer care. We offer services including diagnosis, installations and maintenance. If you live in Montgomery, Bucks, Philadelphia, Delaware or Chester County, contact us at 215-584-2098 for all your plumbing, heating and air conditioning needs!