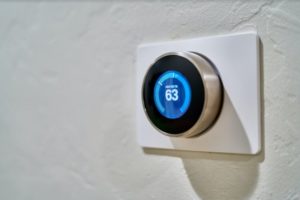 Air conditioning can be a lifesaver. Common home AC problems can cause discomfort to your family and pets, or even cause damage to temperature sensitive belongings. Let's take a look at ten common A/C problems in this week's blog from Solution Based Plumbing, Heating, and A/C.
Common Home A/C Problems to Be Aware Of
The Filter – A dirty filter can prevent air flow and can cause an A/C unit to freeze. Some filters need to be replaced frequently, while others are reusable and need to be cleaned.
The Fan – Air won't come out of your unit if the outside fan isn't running. This issue can have multiple causes, including a tripped breaker, a faulty thermostat or a blower belt in need of replacing.
The Thermostat – If your A/C unit simply isn't turning on, it could be an issue with the thermostat. Be sure your thermostat is on, clean inside and that it's not being affected by an unusual temperature source, like direct sunlight.
The Coolant – If your unit is low on coolant or has a leak, it will not perform as expected. You may experience temperature fluctuations, or the unit simply won't cool.
The Drain – The drain line of your unit can become clogged. This can cause the drain pan to fill up with water, which may overflow or leak out.
The Compressor – If the compressor won't run, you might have a defective start capacitor or the compressor itself may need to be replaced. This issue can also indicate a burned wire.
The Belt – If your unit is making an unusual noise, typically a squealing sound, it could indicate a belt that is improperly aligned or in need of replacing.
The Coil – A frozen coil is a common problem caused by airflow issues, potentially due to dirty air filters. This issue could also indicate low refrigerant.
The Breaker – Breakers and fuses prevent your A/C unit's motor or compressor from overheating. If your motor dies, the breaker might be the culprit.
The Evaporator Coils – these absorb heat in the air and send it back as cold air. Evaporator coils can corrode over time and require maintenance.
For more on common home A/C problems, check out this article on when your A/C unit isn't cooling your house or find out when to replace your air conditioner.
Not Sure What the Problem Is?
If you're ready to skip the troubleshooting and get professional help, call SBPHA/C at 215-584-2098 for real solutions! We look forward to diagnosing your A/C issues.