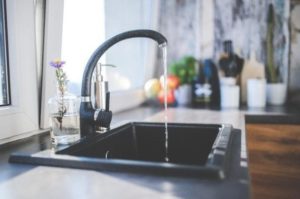 If you're looking for the best drain cleaning Delaware County has to offer, chances are you've dealt with a clogged drain or two in your life. In this post, Solution Based Plumbing, Heating, and A/C takes a look at different kinds of drains and how you can avoid drain drama in each category!
Everything in the Kitchen Sink
A backed-up kitchen sink can ruin your day! Avoid feeding your sink and/or garbage disposal items like:
Large amounts of cooking grease/oil
Coffee grounds, which become heavy when mixed with water
Egg shells, which easily stick to other waste and can form clogs
Rice, which expands in water
Beans, because it can form a paste-like substance
Items like coffee grounds and eggshells can be used in the garden, while small amounts of cooking oil should be thoroughly diluted with hot water and dish detergent before going into the drain. For large amounts of cooking oil: allow it to solidify, scrape into a plastic bag, seal it up and dispose of it with the garbage. Take a look at this post for tips on how to clean a smelly or clogged kitchen sink drain.
Bathroom Blues
Bathroom drains commonly back up due to hair, dust/dirt, skin flakes and soap scum binding and sticking to pipe walls. Toilets often clog because of the following items:
Feminine hygiene products
Wet wipes/diaper wipes
Paper towels
Dental Floss
Cotton-tipped swabs
For bathroom sinks, using a hair strainer and regularly cleaning stoppers can go a long way. It's also a good idea to run hot water after using the sink. For toilets, be sure to only flush waste and paper that dissolves easily in water. Regular cleaning is also effective.
Outdoor Drains
Keep outdoor drains free from the following:
Leaves and Other Foliage
Dirt/Mud
Other garden debris
Regularly cleaning outdoor drains, as well as sweeping your garden to clear leaves and other foliage can prevent blockages and overflow, which can help you avoid costly damage.
When to Call a Professional for Drain Cleaning: Delaware County
These general guidelines can help you avoid common blockages, but if you are experiencing frequent clogs or slow-moving water, it's time to call a professional.
Solution Based Plumbing, Heating, and A/C prides itself on top quality workmanship and personalized customer care. We offer services including diagnosis, installations and maintenance. If you live in Montgomery, Bucks, Philadelphia, Delaware or Chester County, contact us at 215-584-2098 for all your plumbing, heating and air conditioning needs!