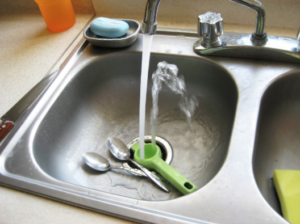 Preventative maintenance for drains is something that many homeowners may not think about until it's too late. Luckily, following some simple tips can make clogs and backups a rare occurrence. If you do get a clog that requires the help of a professional, Solution Based Plumbing, Heating, and A/C provides the expert drain cleaning Doylestown PA and surrounding areas rely on to take on even the toughest jobs. Here's our easy guide for how to keep your drains clog-free for as long as possible.
Never Dump Grease
Many homeowners know this tip but neglect to follow it consistently. Grease is one of the most common causes of clogged drains. When warm grease is poured down a drain, it cools and congeals inside the pipe. The grease thickens and collects other materials, leading to a blockage. It's important to collect grease and throw it away in the trash instead of pouring it down the sink.
Long Hair? You Should Care!
Have you been watching your hair run down the drain in your sink or shower? Using a small mesh screen over your drains is a cheap and easy way to help prevent hair and soap from creating those gross clogs that you eventually have to try and pull out with a drain snake.
Respect Your Garbage Disposal
Having a garbage disposal can be so convenient – until it clogs and food starts to collect in your drain. Following some simple guidelines about what not to put into a garbage disposal can prevent stinky clogs.
Respect Your Toilet
Similarly, you can't flush anything and everything down the toilet, even though it may seem like a good way to make something disappear. It's easy for objects to get stuck, and other than toilet paper, not many products or objects are able to decompose readily in the sewer lines. This can damage the environment.
Treat the Cause
If you find yourself getting clogs on a recurring basis, think about calling a professional to identify the root cause. Drain cleanings can solve clogs temporarily, but there may be an underlying problem, such as tree roots growing into your pipes and pipes that are collapsed or rotting. An experienced plumbing company can inspect your pipes with a video scope to see what's causing the blockage.
There are some signs of drain problems that you shouldn't ignore. Call SBPHA/C for drain services and repairs if you experience any of the following:
gurgling or sputtering sounds
backups
foul odors
vermin present in the home, including sewer flies
wastewater present on lawn or outdoor area
slow flow
leaks
Drain Cleaning and Plumbing – Doylestown PA Trusts SBPHA/C
We hope our tips help you avoid nasty drain clogs. If you already have a clog or other problem, and you've been searching for the drain cleaning Doylestown PA homeowners can depend on, the technicians at Solution Based Plumbing, Heating, and Air Conditioning are happy to help. Get in touch with us today!