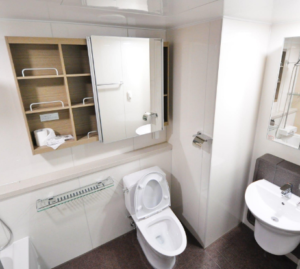 While some home sewer problems are clearly emergencies, like a toilet that backs up, others are only annoyances. That said, a home repair challenge like a running toilet can drive some homeowners up the wall. Plus, it can waste water and cause your utility bill to rise. But exactly how do you fix a running toilet?
How Do You Fix a Running Toilet?
The solution to fixing a running toilet involves some investigative work. First, you need to remove the tank lid and look inside the back of the fixture. Then, you need to identify the reason for the continual flow of water.
Often, it's not easy to see what is causing the problem. In addition, many homeowners may not know what to look for when peering inside the tank. For some homeowners, the tank can be challenging to access, and therefore difficult to DIY.
What Causes a Running Toilet?
The question of how to fix a running toilet depends on the cause of the issue. Most running toilet issues stem from a handful of common problems. In some cases, the fixes are simple—if you have a few tools, parts from the hardware store, and a bit of time. Whether you plan to DIY or not, you need to have some idea of what the issue is.
So before you ask, how do you fix a running toilet, look for these common visible causes:
Broken flapper: While the toilet is running, push down on the flapper with a stick. If it stops running, you have identified a flapper that doesn't seal properly. This can be due to bacteria buildup or the breakdown of the seal due to age. Replacing the flapper is easy to do on your own.
Leaking fill valve: the fill valve is responsible for filling the tank. If you flush the toilet and see water coming out of the sides of the fill valve, you have a leak. You can try adjusting the float arm, or replace the fill valve.
Need Professional Help?
Whether you want to know "how do you fix a running toilet" on your own, or you'd rather not put your hands in the toilet tank, Solution Based Plumbing, Heating, and A/C can help. If the problem isn't the flapper or fill valve, you'll need a technician to diagnose the issue. From diagnostics to repairs, you can get the professional help you need from SBPHA/C, fast.