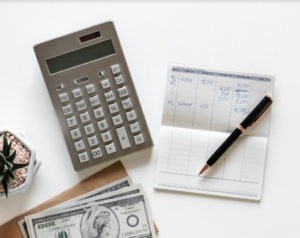 Summer is here, and it's heating up. Your house needs to be cooled for your comfort and safety. But your air conditioning system is about 10 years old—is it up to the task? Solution Based Plumbing, Heating, and A/C is the expert team that HVAC Montgomery County PA homeowners turn to for honest and knowledgeable answers. In this blog, we'll dive into the top three signs that would lead us to suggest replacing your older air conditioning system.
Top 3 Signs Of An Air Conditioning System That Needs To Be Retired
If you're diligent about keeping up with the maintenance of your A/C, then you should be as cool as a cucumber right about now. But if it seems like things just aren't the way they used to be when it comes to keeping your home at a comfortable temperature, there are a few questions you should ask yourself:
Is it warm in here? Does it seem like your home just isn't as cool as it used to be? Or is it taking longer for your home to cool down? These are signs of an air conditioner that has seen its day. Typically, although it takes our bodies a bit of time to adjust to the summer heat, you should be able to easily set your comfort zone temperature after a few weeks of hot weather. If that's not the case, you'll want to have an inspection by an HVAC professional.
Is that an electric bill or a zip code? While summer months often cause an increase in electric bills, your numbers shouldn't be shooting off into outer space. If your bills seem higher than they should be for your climate and usage, your A/C may need updating. One thing you can look at is the SEER rating of your A/C unit. Anything below 13 isn't up to current efficiency standards, which may be causing higher energy usage.
Do you prefer saunas or igloos? If you find yourself staying in "the cool rooms," it's possible that your A/C is not powerful enough to cool down the hot spots in your home. Instead of limiting yourself to enjoying only some rooms in your home, call in the experts for an inspection and estimate to repair or replace.
HVAC Montgomery County PA Customers Love Solution Based Plumbing, Heating, and A/C!
We are not a company that believes in one-size-fits-all service. We believe that a personal inspection and consultation is the best way to determine what each customer truly needs. For a thorough inspection and an honest estimate, contact Solution Based Plumbing, Heating and A/C—your local HVAC Montgomery County PA service expert.