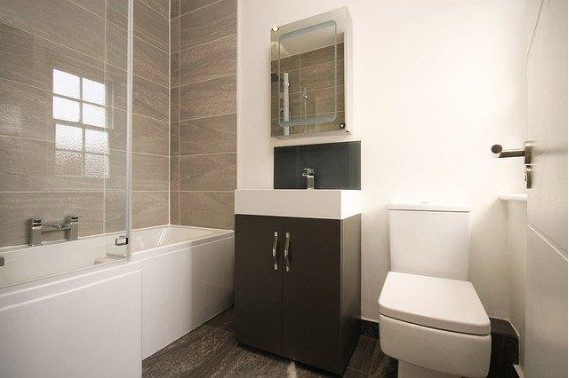 No water in toilet bowl? No problem! Although we at Solution Based Plumbing, Heating, and A/C want to provide the best plumbing services available, not every problem requires you to hire a plumber. We want to equip you with tools and insight to address simpler issues without getting a bill. In this week's blog, we'll talk about the reasons why you might find no water in your toilet bowl – and what you can do about it!
4 Reasons for No or Low Water in Toilet Bowl
There are usually four main reasons why you'll have no water or a low water level.
Damaged fill tube – The fill tube is a black or clear, small flexible plastic hose. It connects to a vertical, wider plastic tube (called the overflow tube) within the toilet tank, and it's responsible for getting water from the toilet tank to the toilet bowl. If it's unhinged or damaged, you'll have no water in your toilet bowl.
Blocked sewer vent line – Your sewer vent line usually runs through the wall in your bathroom and out of the roof of your home. Its job is to remove sewer gases when the toilet flushes. If you don't get a free flow of air through the vent line, your water will get low. The vent can get blocked with leaves, branches, debris, a bird's nest, or (unfortunately) even a dead animal.
Cracked toilet bowl – This is the most easily diagnosed problem. If you have water on your bathroom floor and the level in the bowl looks low, you probably have a cracked toilet bowl.
Damaged fill valve – The fill valve is the contraption in your toilet tank that regulates the water in your bowl. Any number of things can cause damage to it.
Solutions and Suggestions
Now that we know the possible causes for no water in toilet bowl, let's provide some possible solutions.
Damaged fill tube – Hopefully it's as easy as reconnecting the tube to the cylinder. But if it's damaged, you can find a replacement at a hardware store. Uninstall the tube and take it with you to identify the correct replacement.
Blocked sewer vent line – If it's safe to climb into your roof, you may be able to fix this issue on your own. Remove any debris or leaves from the roof. Then, shine a flashlight into the vent on your roof. If there's an easy clog, you may be able to insert a plumber's snake to dislodge it. Don't attempt this solution if it's unsafe – it's always best to call a professional.
Cracked toilet bowl – No easy solution exists here. You'll need a replacement toilet. It's best to call a professional for help removing and installing your new toilet.
Damaged fill valve – If you're a little handy, you might be able to replace your own fill valve. Shut off the water, drain the tank, and disconnect the supply line. Remove the old fill valve by removing the valve nut, and install the new fill valve according to the manufacturer's instructions.
Not sure if you can DIY these solutions? No problem. Contact us and our technicians will diagnose and repair your toilet issue. There will be water back in your toilet bowl in no time!