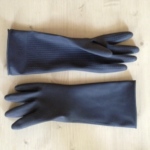 Plumbing problems can be a headache, but preventative maintenance and some DIY tips can help prevent them from occurring in the first place. Taking care of your plumbing system can save you a lot of money and hassle in the long run. Here are some simple steps you can take to maintain your plumbing system and prevent future issues.
Check For Leaks
First, regularly check for leaks. Even a small leak can cause significant damage over time if left unchecked. Look for water stains on the walls or ceiling, and if you notice any, investigate the source of the leak immediately. A dripping faucet or a running toilet can also waste a lot of water and increase your water bill, so it's important to fix them as soon as possible.
Clean Your Drains
Next, keep your drains clean. Hair, food particles, and grease can accumulate in your drains and cause blockages. To prevent this, use a drain strainer to catch hair and food particles, and pour hot water and baking soda down the drain once a week to break up any buildup. Avoid pouring grease or oil down the drain, as it can solidify and cause clogs.
Inspect the Water Heater
Regularly inspect your water heater. Over time, sediment can build up in your water heater and decrease its efficiency. Check the temperature and pressure relief valve for signs of leakage, and flush the tank once a year to remove any buildup.
It's also important to check your washing machine hoses for signs of wear and tear. Over time, hoses can become brittle and crack, causing leaks. Inspect them regularly and replace them every five years or sooner if you notice any signs of damage.
Trust Solution Based PHA/C
Lastly, invest in regular professional plumbing maintenance. A professional plumber can inspect your entire plumbing system, identify any potential issues, and make necessary repairs before they become major problems. They can also offer advice on how to maintain your plumbing system and prevent future issues.
By following these preventative maintenance and DIY tips, you can help prevent plumbing problems and keep your system running smoothly. However, if you do encounter any plumbing issues, don't hesitate to call a professional plumber like Solution Based Plumbing, Heating and Cooling (SBPHA/C) for prompt and effective repairs. Remember, proactive maintenance and timely repairs can save you a lot of time and money in the long run.