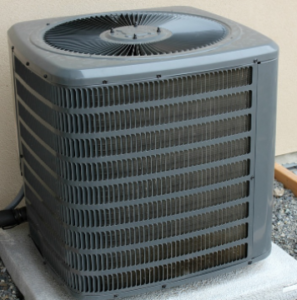 With the weather finally cooling off, you may be wondering whether you have to do anything in particular with your outdoor air conditioning unit to prepare it for the fall and winter. At Solution Based Plumbing, Heating, and A/C, we recommend taking a couple of simple steps to protect your A/C system against harsh weather. This is also a good time to fix any problems you were noticing with your air conditioner towards the end of the summer. For air conditioning repair, Doylestown PA residents trust us for our expertise and experience.
Prep Your Outdoor A/C Unit for Fall
Your outdoor air conditioning unit is built to withstand snow and rain, but fall weather brings debris that may be able to get inside the grates. Consider covering the top (only the top) of the unit in fall. This can help to stop leaves, seeds, and other fall debris from getting inside, where they could get stuck and attract moisture.
Covering the entire unit can actually create problems. Trapping moisture inside can lead to mold and potentially freeze the condenser coils. Also, rodents and other critters may be tempted to find their way inside a covered unit and make it their home for the winter.
Fix Problems Before Next Summer
Did your A/C conk out just before the weather got cold? Consider getting it looked at now so that it's ready to go when next summer rolls around. First, follow these DIY steps if you are comfortable doing so:
Check your main electrical panel to see if the problem is a tripped circuit breaker. If it is, you can try resetting the breaker.
Make sure the A/C is set to COOL, and lower the temperature 3 or 4 degrees to see if cold air comes out after 60-90 seconds.
Check the thermostat attachment by removing the cover (after shutting off power to the A/C). Make sure all wires are securely connected, and try replacing the batteries.
If your A/C still doesn't work after these steps, consult a professional who can fix your A/C before the weather heats up again.
Customers Trust Our Expertise
If you need air conditioning repair, Doylestown PA and surrounding areas know that SBPHA/C technicians are experienced at repairing any kind of air conditioning, heating, and plumbing system. Let us know if you need tips on how to prepare your plumbing for fall, and be sure to schedule your appointments with us soon for repairs or routine maintenance.