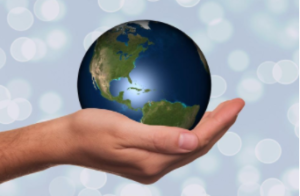 Warmer weather is finally on the way in the Northeast. Now is a good time to determine whether your air conditioning system uses R22 refrigerant (many older systems do) and plan whether or not to replace your A/C. Because of the worldwide R22 phase out, 2017 and 2018 have seen many homeowners begin to invest in newer, more eco-friendly air conditioning systems. Will you be one of them? In this article, Solution Based Plumbing, Heating, and A/C discusses the impact of the R22 phase out on homeowners, and what you should do to prepare.
How will the R22 Phase Out 2017 Affect Air Conditioning Systems in the US?
R22 is a former industry-standard refrigerant that has been found to have harmful impacts on the Earth's ozone layer. Because of these environmental effects, the import and manufacture of R22 has been phased out over the last decade. Starting on January 1, 2020, it will be illegal for HVAC contractors to make repairs that require adding R22. This means that systems which use R22 will become obsolete after this time. Many repairs require recharging refrigerant, and fixing a leak will be out of the question.
What Are Your Options?
If you aren't sure about whether your A/C uses R22, consult an HVAC professional. Otherwise, you have several options to prepare for the final phase out period in 2020:
Do nothing: wait until your system breaks down completely before replacing it. Your A/C may be able to hold out for a little while. However, this may mean being caught unawares if your A/C breaks during very hot weather.
Convert your existing equipment: Depending on your system, you may be able to retrofit your A/C so that it can function with newer refrigerant. This is not possible for all systems. It's best to have a professional take a look and make recommendations about whether yours can be converted, how much this would cost, and how long it would last before replacement is truly necessary.
Replace your system proactively: Investing in a newer A/C system now will mean more efficient cooling, which should save money in the long run. It also means your A/C probably won't break down anytime soon. If something does go wrong with a newer system, an HVAC professional will be able to repair it using a modern refrigerant.
Need help figuring out the best option during this R22 phase out? 2017 has shown that many homeowners are choosing to replace their systems. The experts at SBPHA/C can start by assessing your particular equipment and needs. If your A/C doesn't use R22, we can also help with other repairs or preventative maintenance for your cooling, heating, and plumbing. Contact us to get started!