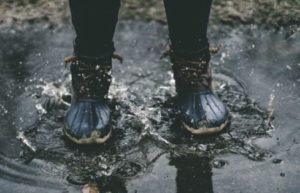 With rainy spring weather on the way, having your sump pump in working order is a must. Sump pumps prevent flooding in basements by sending water away from the house and into a storm drain or other safe drain. If you're experiencing sump pump failure, the experts at Solution Based Plumbing, Heating, and A/C have outlined 5 possible causes.
5 Possible Causes of Sump Pump Failure
Sump pump failure can cause major flooding in your basement and serious damage. But not all failures have the same cause or the same solution. Here are some common reasons why a sump pump might fail:
Electrical Failure: This problem is not the fault of the sump pump itself. Unfortunately, storms can sometimes overwhelm your electrical supply and short a fuse. Check your fuse box to make sure that the appropriate fuse is in the "on" position.
Float/Switch Failure: Your sump pump operates with a float device, similar to the one in your toilet tank. The float, or switch, automatically "switches" the sump pump on if the water rises to a specific level. Sometimes this part can become detached or blocked, rendering it ineffective. It's important to routinely check your float's connection to the float activation arm to avoid a sump pump failure.
Clogged Discharge Pipe/Line: If you've been unlucky enough to experience a clogged pipe before, the resulting waste water spewing into your home is all too familiar. To avoid this happening with your sump pump, you can install a grate to trap debris and prevent a clog.

Improper Installation: You may have chosen to have a sump pump installed due to flooding concerns, or perhaps you purchased a home that already had one. However, sump pumps can fail if they are not properly installed by a plumbing professional. Therefore, enlisting a licensed and experienced contractor like SBPHA/C to complete any major installation project is important.

Neglected or Poor Maintenance: Because regular maintenance is key to the continued success of any plumbing equipment in your home, you should get your sump pump inspected regularly. We value keeping your equipment in perfect working order, so we include sump pump inspection with our annual plumbing preventative maintenance plan.
Need Help with Your Sump Pump?
Solution Based Plumbing, Heating, and A/C appreciates and respects our customers' choosing us to care for their homes and their equipment. If your sump pump issue doesn't seem to be on this list, or if you need any help from our experienced plumbing, heating, and air conditioning technicians, call our team at 215-584-2098 today, or contact us online.