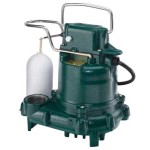 We've all heard the saying, "When it rains, it pours." But for some unfortunate homeowners, it may feel more like, "When it rains, the sump pump runs constantly!" If you find yourself in this watery predicament, fear not, for Solution Based Plumbing and Heating is here to help you put an end to this never-ending saga. In this blog, we'll dive into why your sump pump may be running constantly and explore a few ways to fix this pesky issue.
Understanding the Problem
A sump pump is a crucial line of defense against basement flooding. However, if it's running non-stop, it's a clear sign that something is amiss. Here at Solution Based Plumbing and Heating, we understand the frustration that comes with this problem. Let's take a closer look at some possible reasons behind your sump pump's incessant activity:
High Water Table: In areas with a high water table, the sump pump may run more frequently due to the constant influx of groundwater. This can put a strain on the pump and lead to excessive operation.
Improper Sizing: If your sump pump is undersized for your basement or the water volume it needs to handle, it will struggle to keep up with the demand. This can result in continuous running as it tries to manage the excess water.
Stuck Float Switch: The float switch is responsible for activating the pump when water reaches a certain level. If it becomes stuck or malfunctions, it can cause the sump pump to run continuously, even when it's not necessary.
Resolving the Issue
Now that we've identified some potential culprits, let's explore a few ways to resolve the constant running of your sump pump:
Check the Float Switch: Start by inspecting the float switch to ensure it moves freely and isn't obstructed by debris. Clean the switch if necessary or consider replacing it if it's damaged.
Adjust the Pump's Position: If the pump is not properly positioned within the sump pit, it may not be able to effectively detect and remove water. Adjust the pump's placement so that it sits level and is adequately submerged.
Upgrade to a Larger Pump: If your current sump pump is struggling to handle the volume of water, it may be time for an upgrade. Consult with the experts at Solution Based Plumbing and Heating to determine the appropriate pump size for your needs.
Waterproofing Solutions: In some cases, basement waterproofing measures, such as sealing cracks or installing a perimeter drainage system, may be necessary to address the underlying issue and prevent excessive water accumulation.
Trust the Experts at SBPHA/C
While these troubleshooting tips can be helpful, persistent sump pump issues may require the expertise of a professional. If your sump pump continues to run constantly despite your efforts, don't hesitate to contact Solution Based Plumbing and Heating. With our experienced and knowledgeable team, we'll diagnose the problem accurately and provide you with reliable solutions to ensure a dry and protected basement.
Remember, it's not just about quick fixes at Solution Based Plumbing and Heating. We're dedicated to finding long-term solutions to your HVAC and plumbing problems. Contact us today and let us put an end to the never-ending sump pump saga!