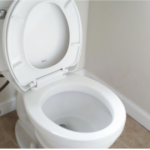 When it comes to plumbing issues at home, nothing is more frustrating than dealing with leaks, clogs, or malfunctioning fixtures. That's why finding the finest residential plumbing services is crucial. If you're searching for reliable and trustworthy plumbers in your area, look no further! Solution Based Plumbing and Heating is your go-to choice for all your residential plumbing needs. In this blog, we'll highlight the reasons why SBPHA/C stands out as the premier residential plumbing service provider in the Philadelphia area.
Unmatched Expertise:
At SBPHA/C, we boast a team of highly skilled and experienced plumbers dedicated to delivering exceptional service. Our technicians undergo rigorous training and stay updated with the latest industry advancements, ensuring they are equipped to handle any residential plumbing challenge.
Comprehensive Plumbing Services:
From leak detection and repairs to drain cleaning, fixture installations, water heater maintenance, and more, our skilled plumbers have you covered. We offer a comprehensive range of plumbing services tailored to meet your specific requirements.
Prompt and Reliable Service: We understand how disruptive plumbing issues can be to your daily life. That's why our team at SBPHAC provides prompt and reliable service. We arrive on time, equipped with the necessary tools and parts to get the job done efficiently, minimizing any disruption to your home.
Quality Workmanship:
At SBPHA/C, we take immense pride in the quality of our work. Whether it's a minor repair or a major installation, we approach each job with attention to detail and precision. Our goal is to exceed your expectations and ensure that the plumbing in your home functions flawlessly.
Customer Satisfaction Guaranteed:
Customer satisfaction is at the heart of our business. We strive to build long-lasting relationships with our customers based on trust, transparency, and reliability. With Solution Based Plumbing and Heating, you can have peace of mind knowing that your residential plumbing is in capable hands.
Choose SBPHA/C for the Finest Residential Plumbing Services
When it comes to the finest residential plumbing services near you, Solution Based Plumbing and Heating stands out as the premier choice. With our unmatched expertise, comprehensive services, prompt response, quality workmanship, and unwavering commitment to customer satisfaction, we are the reliable plumbing partner you can trust.
Don't settle for subpar plumbing services. Contact Solution Based Plumbing and Heating today to experience exceptional plumbing solutions. Trust our expertise, professionalism, and dedication to customer satisfaction. Let us take care of your residential plumbing needs with precision and reliability.