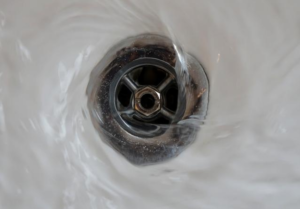 Plumbing issues are too serious to ignore as a homeowner. The longer you allow issues with your water heater, garbage disposal, sump pump or other plumbing item sit without being fixed, the more money you will wind up spending in cleanup and repair costs. Today, the team from Solution Based Plumbing, Heating, and A/C will discuss when it is time to call a professional Conshohocken plumber. Calling a professional is important so that your plumbing issues can be fixed promptly and properly.
Issues with the Water Heater
The water heater provides the home with hot water for bathing, dishwashing, and more. If you don't have any hot water, there is a leak around the base of the unit, the water is brown, or the heater makes banging noises, it's time to call an experienced Conshohocken plumber immediately.
Sump Pump Fails to Run Properly
A sump pump protects the home from storms and other leaks that can rapidly flood the basement. When a sump pump fails to operate correctly, it can cause water to enter the home. This can create mold and damage your belongings. Basement flooding can be a costly disaster. If the sump pump runs continuously while dry, doesn't run when the tank is full of water, is leaking at the check valve, is short cycling, or the check valve fails, you need to contact our team immediately.
Problems with the Garbage Disposal
Not all homes will have garbage disposals. If you do have a disposal, it's important to perform regular maintenance and keep an eye on it for problems. Some simple issues can be fixed on your own – just check out our blog on how to clean a smelly garbage disposal. Our plumbers should be called when your disposal clogs the sink, does not turn on, sounds louder than usual, or leaks.
Clogged and Slow Drains
The drains in your sinks, showers, and tubs should be kept as clear as possible at all times. Despite your best efforts, these drains might still suffer clogs from hair, grease, soap, and other debris. If the water flows slowly down the drain, there are foul odors coming from the drains, the drains make gurgling sounds, or the drains are leaking, you need to call us for a cleaning.
Call an Expert Conshohocken Plumber
Have you come across any of the problems mentioned in this post? If so, now is the time to contact a professional Conshohocken plumber from SBPHA/C for an appointment. Call the office at 215-584-2098 today.