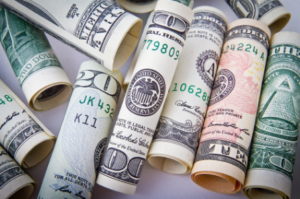 Energy bills can skyrocket from air conditioning use during the hot summer months and remain high in the early days of fall. We have some simple tips for keeping your your house cool and comfortable, while keeping more cash in your wallet. Explore easy HVAC tips for summer savings and beyond from the experts at Solution Based Plumbing, Heating, and A/C.
HVAC Tips For Summer
Set It And Forget It: Choose a set temperature that's comfortable for you and your family. If you turn off the AC when you leave for the day, it has to work harder to cool down the house when you get back. Instead, try choosing a steady temperature that you feel comfortable maintaining. The consistency may keep your costs lower.
Ch-Ch-Ch-Changes: Keep up with filter changes. Just like a clogged vacuum filter, a clogged HVAC filter doesn't allow for efficient air flow. If you keep your HVAC filter clean and clear for free flowing cool air, you should save on energy costs as well. Even more importantly, your indoor air quality improves if you keep up with filter changes and replacements. Changing that filter will keep more change in your pocket!
Wellness Visits…For Your HVAC?: Don't forget your HVAC system's annual checkup! Just like we need annual checkups to make sure our bodies are staying healthy, so do our HVAC systems. With quality care and expert maintenance, small problems will be caught before they turn into major issues. At Solution Based Plumbing, Heating, and A/C, we offer preventative maintenance plans and bundles to keep your costs as low as possible while maintaining our high quality of care.
The Savings Don't Have To Stop With Summer
These same HVAC tips for summer savings work for other seasons, too! Consistent thermostat settings, regular filter changes, and preventative maintenance help keep energy costs down year-round, whether you're using your A/C or your heating system.
Save Big With Small Changes!
Who wouldn't like to save money?  With Solution Based Plumbing, Heating, and A/C's best HVAC tips for summer and beyond, you can take a few simple steps to lower your energy costs year-round. Call us today at 215-709-9831 to speak with our knowledgeable team.