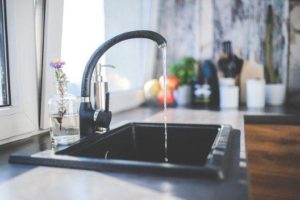 Garbage disposals are definitely one of the most convenient home appliances. But even though they make it easy to dispose of food scraps without having to clean out a sink filter or strainer every day, they do require some cleaning and maintenance to stay fresh and efficient. You can learn how to clean a garbage disposal the easy way from the best company for plumbing, Doylestown, PA: the team at Solution Based Plumbing, Heating, and A/C. Keep reading to find out the best methods for cleaning your garbage disposal.
How to Clean Your Garbage Disposal
We want to give you all the tools you need to clean your disposal so you don't have to call an expert until absolutely necessary. The absolute best way to keep your garbage disposal clean and functional is to not put whatever you want down the drain. Make sure to review our garbage disposal tips for what not to put into a disposal.
Even with perfect use, your garbage disposal comes into contact with a lot of food and may develop occasional odors. It's a good idea to give it a quick clean once a week or so.
Make sure the disposal is off.
Scrub or wipe the drain area with an old toothbrush or sponge.
You can use a product made for cleaning disposals, but items like vinegar, lemon peels, rock salt, and baking soda are also effective for regular cleaning. Briefly running and flushing the disposal out with one of these household items plus cold water can help prevent odors.
That's it! Your garbage disposal should stay clean if you follow these easy tips. If your garbage disposal stops working, backs up, or is making funny noises, you may need to call a professional to diagnose the issue. Your best choice for plumbing: Doylestown, PA is here to help.
Contact the Best Team for Plumbing: Doylestown, PA
A member of our friendly and skilled staff would be happy to help you. You can contact us online or call us at 215-584-2098. Don't delay – we'll have your garbage disposal working perfectly again in no time.