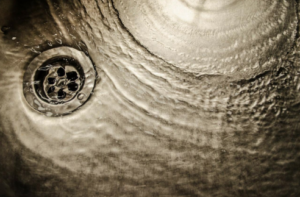 Clueless about clogs? Wash those worries away. Our team at Solution Based Plumbing, Heating, and A/C is here to explain exactly why clogs happen and how to prevent them. Find the answers to common clog questions from the local, dependable drain cleaning service Philadelphia turns to.
Where Do Most Clogs Occur In House Drains?
Clogged drains are a definite pain. In fact, slow draining water is not just an annoyance; it's unsightly and unhygienic. When not addressed promptly, clogs can lead to unpleasant odors, hard-to-clean grime, and even insect infestations.
Bathroom: The most frequently clogged drains are in the shower, followed by the bathroom sink. We tend to blame long hair first, but the products that we use in the shower, such as creamy body washes and trendy bath bombs, are just as likely as hair to cause a slow drain. Toilet clogs are also an unfortunate, yet not uncommon occurrence in the bathroom.
Kitchen: In homes without garbage disposals, kitchen sinks also top the list for clogs. However, even kitchen sinks with garbage disposals can get clogged if someone puts something down the drain that shouldn't be there, such as grease, oil, or fibrous food waste. Visit our blog for a list of what NOT to put in a garbage disposal.
Laundry Room: Finally, the not-so-obvious washing machine drain clog must not be overlooked. Grease and debris from your clothing can clog the drain over time, leading to overflow.
When we take our pipes' ability to endlessly dispose of grime for granted, we can end up in a stinky situation of stagnant water or an overflow of nasty sludge. Instead, we need to be mindful of the best ways to keep drains clear.
How Can I Prevent Clogs In My Drains?
Use only water-soluble products for washing yourself and your clothing.
Use a drain catcher to catch gunk before it goes down.
Only flush paper products that are water soluble. Wipes, super thick toilet paper, feminine products, and paper towels do not dissolve well. Even wipes labeled as "flushable" shouldn't be flushed! "Flushable" wipes tend to get stuck on the insides of sewer pipes, where they collect debris and create a blockage. These "flushable" wipes will eventually break down, but not fast enough to avoid clogging the pipes first. This issue is something that plumbers are often called to fix.
Never dump grease in your kitchen drain; allow it to solidify in a container and then toss it in the trash.
Hire a professional for preventative maintenance for your plumbing.
The Dependable Drain Cleaning Service Philadelphia Needs
At Solution Based Plumbing, Heating, and A/C, caring about our customers is at the core of our business. Whether you have a drain cleaning emergency that needs immediate attention, or a simple concern or question regarding the efficiency of your HVAC or plumbing equipment, we can help. We look forward to guiding you to the best solution. Call us at 215-584-2098 today.