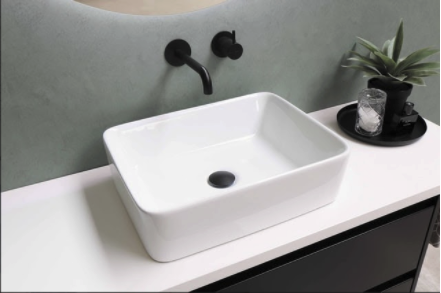 A successful DIY plumbing fix can be a satisfying experience, but things don't always turn out as expected. If you're unsure whether a plumbing issue warrants professional assistance, read on to learn when you should call a plumber King of Prussia homeowners can depend on.
DIY Plumbing Repairs
Some light clogs are easy enough to handle at home. Whether your kitchen sink keeps backing up or you need to unclog your bathroom sink, a plunger, drain snake and clog-busting solution can go a long way. When the clog in question is severe or located too far down the drain, however, well-intended homeowners can end up making things worse. Aside from clogs, there are several plumbing concerns best left to professionals. Here are 5 signs it's time to contact a King of Prussia plumber:
You Are Unable to Unclog the Drain
This one may seem obvious, but if common DIY methods don't work, always call a plumber before resorting to extreme measures or taking on complicated repairs. Homeowners can accidentally damage their plumbing and create a much bigger problem while trying to DIY a severe plumbing issue.
Slow Drains
A single clogged drain can be a fairly simple repair, but when multiple drains in your home move slowly, there's likely a bigger issue at play. Multiple problematic drains point to a clogged, or at least partially blocked sewer line. This is an issue that needs to be taken care of by a professional plumber right away, as sewer line clogs that become too severe can lead to a breached sewer line, which requires major repair work.
Discolored Water
If you notice the water in your home is rust-colored, green, yellow or brown, it could indicate corroded pipes. This means your plumbing is due for an update before you have severe leaks or burst pipes on your hands.
Low Water Pressure
If the water pressure in your home seems to suddenly decrease, or water bills suddenly skyrocket (both may occur at the same time), it could point to a leak in your main water line. Have a pro plumber take a look right away.
Frequent Clogs
If you've conquered a clog, only to face it again and again (and again!), it's time to call in the pros. Repeat clogs could indicate a problem further down your plumbing, or pipes that are partially blocked and in need of professional cleaning.
Call the Best Plumbers in King of Prussia
Solution Based Plumbing, Heating, and A/C offers professional plumbing services including diagnosis, repairs, installations and maintenance. If you live in Montgomery, Bucks, Philadelphia, Delaware or Chester County, contact us at (215) 584-2098 for all your plumbing, heating and air conditioning needs.